Our welded hopper cones feature 100 percent welded one-piece designs. Legs and bracing are all square tubing, making a better-looking, stronger design. Seams are overlapped and fully welded on the outside, leaving the inside smooth with no bolt heads to restrict flow. Our one-piece welded hopper cones eliminate almost all assembly, making it the most economical choice when possible. All our welded hoppers are painted inside and out with high-quality liquid paint.
At Hoppercone, we produce welded hopper bottom cones that can be fully customized to your specifications. Older grain bins that are no longer used can be put to use again with one of our custom hoppers. As a small company, we love working directly with our customers to find the best solution for their needs. Our pricing structure is simple and direct. Contact us today for a free quote!
Square Tubing Legs & Bracing – No Angle Iron
Smooth Welded Seams – No Bolt Heads to Restrict Flow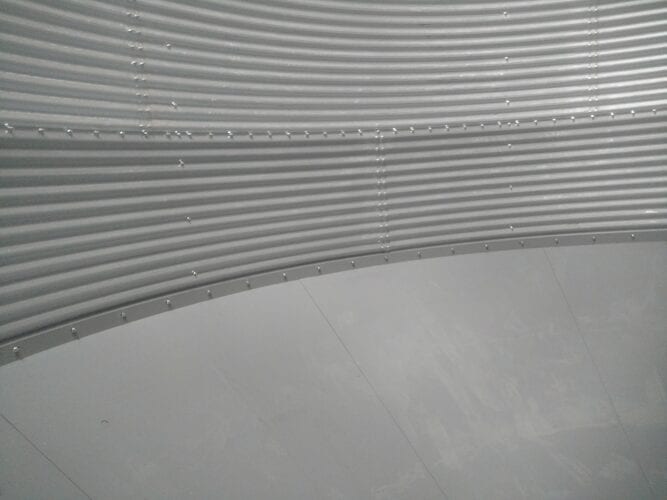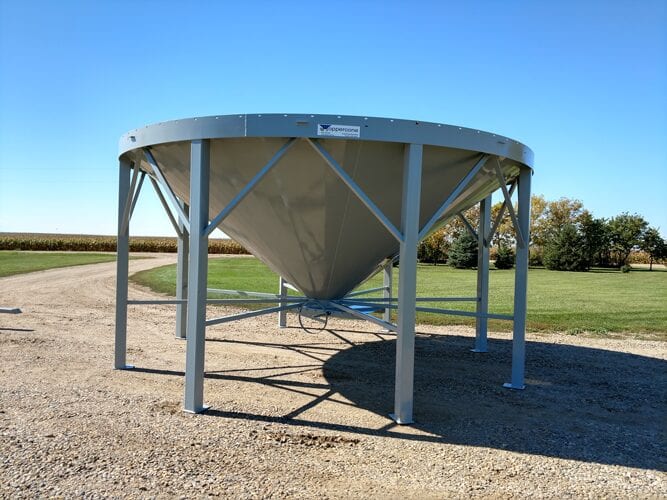 We can also split welded hopper cones in half, allowing transport of up to 24' hoppers on a single load. The two halves bolt together on site with no welding required.
For 45-degree cones, we cut legs shorter and use a bolt on leg extension to keep shipping height down.
Split Hoppers Make Transport Easier
Hopper Halves Bolt Together With No Welding Required
Taller Cones Have Bolt On Leg Extensions to Keep Height Down