We sell and manufacture large industrial hoppers made to withstand to meet your business's most demanding needs. Fully customizable. Free quotes.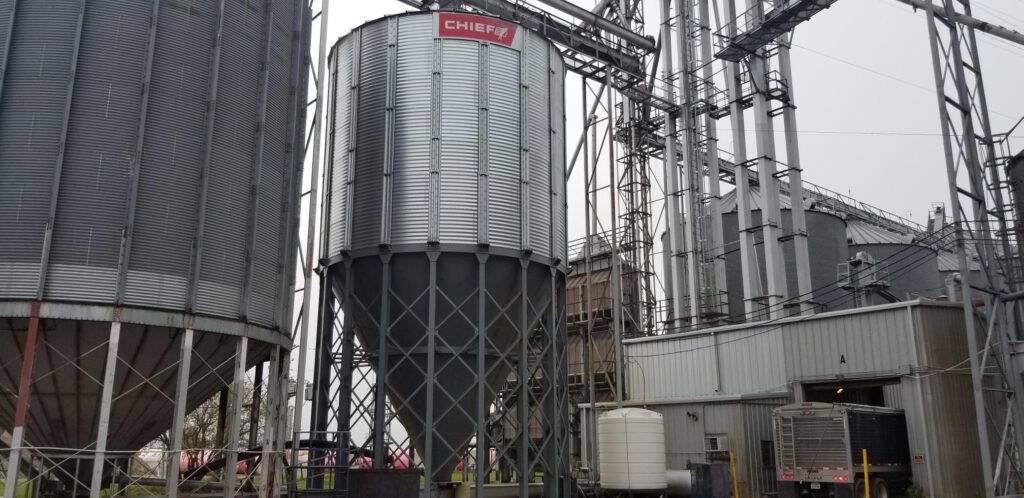 At Redstone Industries, we manufacture custom industrial hoppers for your current business needs. Our hoppers are durable, made with heavy-duty steel components, and built to last. We can design and fabricate industrial hoppers for commercial grain elevators, feed mills, or any other facility requiring a hopper. We began as a small company serving farmers and have now expanded our capabilities to provide hoppers that are used in many different industries, including mining, forestry, agricultural, and power.
Made with a heavy-duty steel, our hoppers provide what millwrights and other commercial industry professionals need to keep their businesses running at maximum efficiency. We use heavier materials, which make these hoppers the perfect solution for performing in demanding, high-output operations.
An industrial hopper can increase the safety of your operation. With a hopper, there is no need for employees to enter bins. It can also lower maintenance as it eliminates the need for unloading systems inside the bins.
Industrial companies have many specific requirements. Our industrial hoppers can be uniquely designed to your specifications, no matter the industry. We can fabricate many accessories that can be tailored to your needs. No matter what customizations you choose, our hoppers provide a safe and reliable solution for handling grains or other materials.
They are versatile, weather-tight, and engineered for trouble-free unloading. Our team will work with you to determine the style, size, and wall thickness you need.
You can work directly with us to get the hopper you need. Contact us today to start the process and get a free quote.