Bolt-Together Hopper Cones
Bolt-Together Hopper Cones
If your grain facility has a need for a larger hopper, our bolt-together hopper cones are the perfect solution for your needs. We have the knowledge to retrofit a customized hopper on an existing storage bin and will provide a customized solution for most sizes. Our bolt-together hopper cones are made from steel with heavy-duty fabrication ensuring that they are long lasting. All parts are epoxy painted inside and out. Our bolt-together hopper cones are designed to be assembled with no welding required.
If you have a hopper too large for transport, we provide bolt-together hopper cones that are shipped as separate components that are ready to be assembled once delivered to your facility. Our hoppers are fully customizable and designed for a perfect fit, taking into consideration customer specific needs and dimensions. If you have a concrete or Harvestore silo that is used for grain storage, our bolt-together hopper cones can also be constructed inside the silo.
Allow Us To Build Hoppers Too Large for Transport
More Hoppers Can Be Shipped In One Load
Less Freight Costs When Shipping Long Distances
Designed In Solidworks To Ensure Perfect Fit
Parts Cut With Hi-Definition Plasma
Installation Inside Harvestore Or Concrete Silos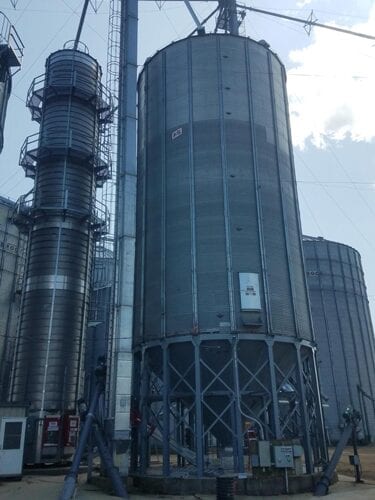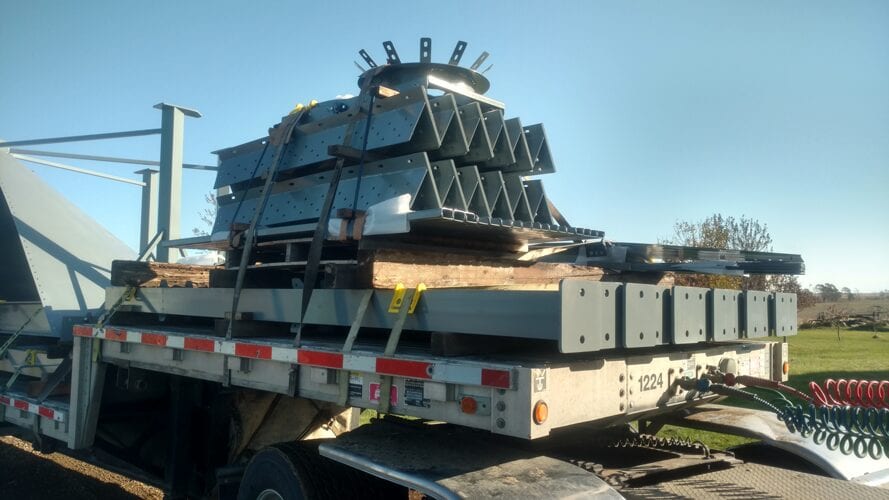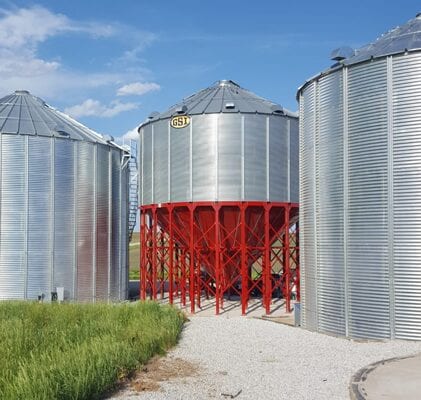 Bolt-together hoppers inside Silos
Do you have a Harvestore Silo or Concrete Silo that you utilize for grain? We can build a hopper to assemble inside the silo!