At Redstone Industries, we have been working with farmers since 1985 to create dependable and durable hopper cones. Hopper Bottom Grain Bins tend to last longer and retain their value compared to standard storage bins.
At Hoppercone, we produce both welded and bolt-together hopper bottom cones that can be fully customized to your specifications. Older grain bins that are no longer used can be put to use again with one of our custom hopper cones. As a small company, we love working directly with our customers to find the best solution for their needs. Our pricing structure is simple and direct. Contact us today for a free quote!
How do we fit the hopper to the bin? Here is what we need.
With a steel 100' tape, measure the circumference (all the way around) the bin in the valley of the corrugation. This measurement is the most critical to a good fit.
It is also helpful to know the width of the corrugation. Usually this measures either 2.66″ or 4″.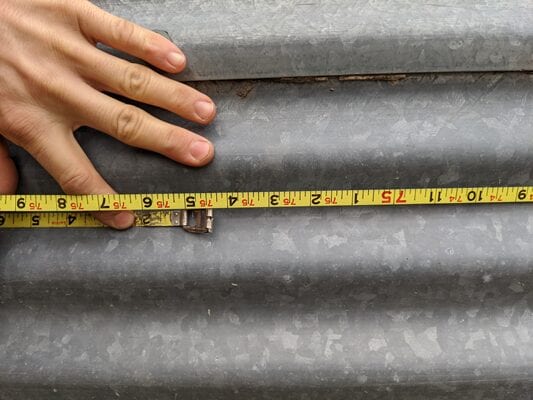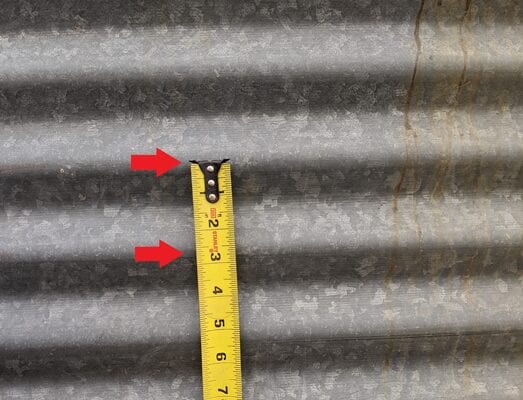 The hopper is built slightly smaller than your measurement, allowing the bin to fit snugly over the outside of the hopper.
Typically, the hopper is bolted to existing bins in the bottom valley of the corrugation. The hopper has slotted holes pre-cut but the holes in your bin will need to be drilled once the hopper is in place. Small tabs on the hopper top ring allow you to set the bin down over the ring and it will hold bin at the correct height for fastening.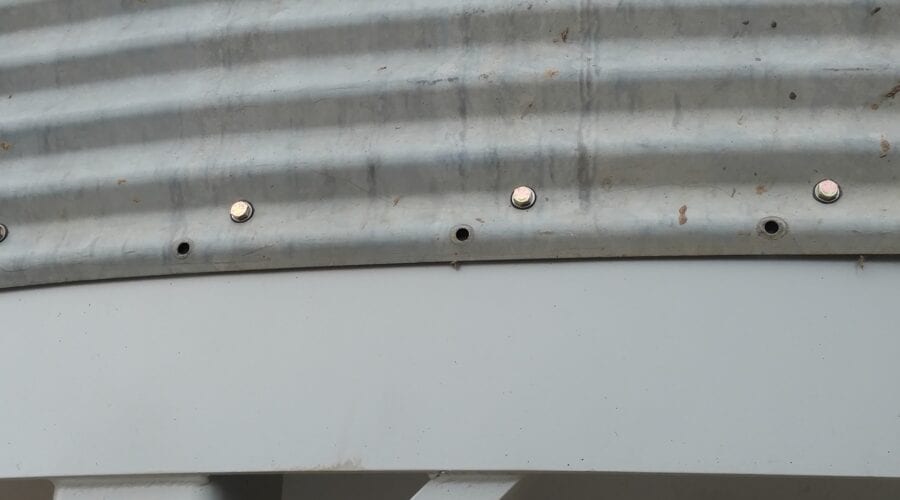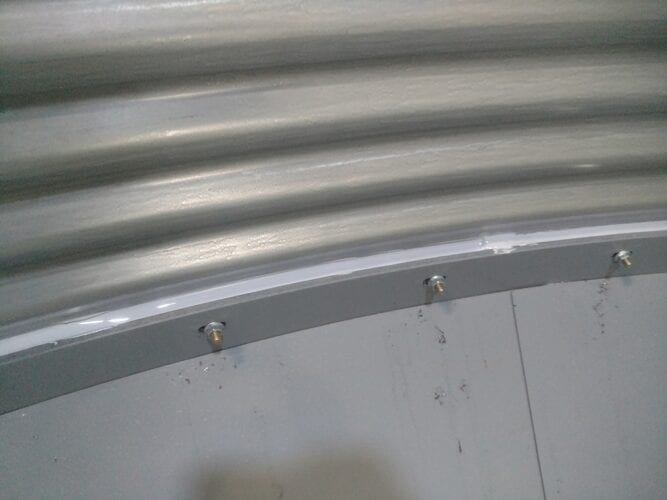 Standard Features on every Hopper:
-Heavy Duty 19" Rack and Pinion Gate
-19" x 24" Manhole with Cover