Redstone Industries has been serving the upper Midwest for over 30 years. We started manufacturing our hopper cones in 1985. Since then, we have been retrofitting them to help farmers and millworkers utilize old storage bins more efficiently. This includes providing the most in-demand hopper accessories and everything else needed to make your grain handling safer and more efficient.
In addition to hopper bottom bins, we also sell a wide range of industry-tested hopper accessories. We have everything you need to make the storage of your grain or other materials much more efficient, and our accessories are fully customizable.
Most of our hopper accessories are fabricated right in our shop to meet the needs of farms, feed mills, or other grain facilities. Whatever your needs are, we can fabricate a custom solution to meet it. Whether you are purchasing a new hopper or want to add features to a hopper bin you already have, contact us to discuss your ideas.
Simple, Economical Design
12″ or 18″ Aeration Tubes Available
Tube Spaced Off Cone to Maximize Airflow
Angle Ring Flange on Outside to Mount Fan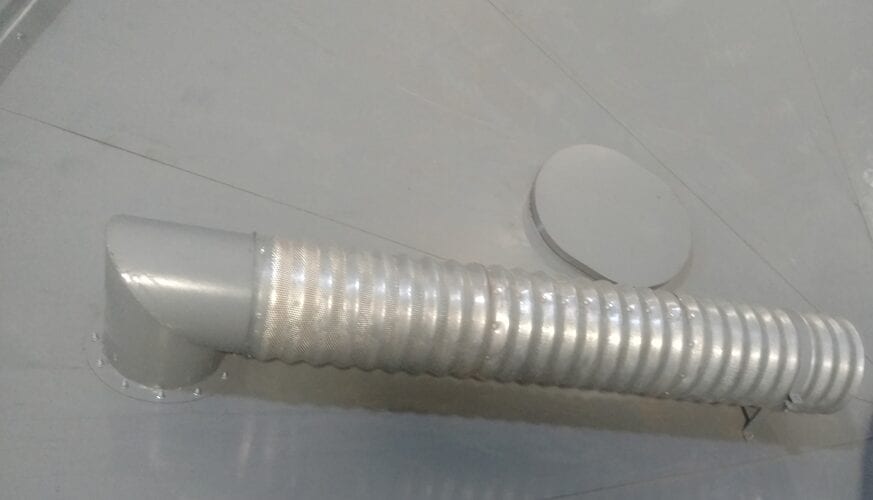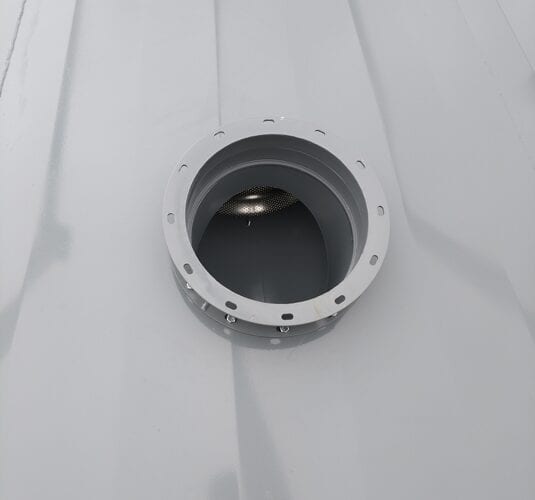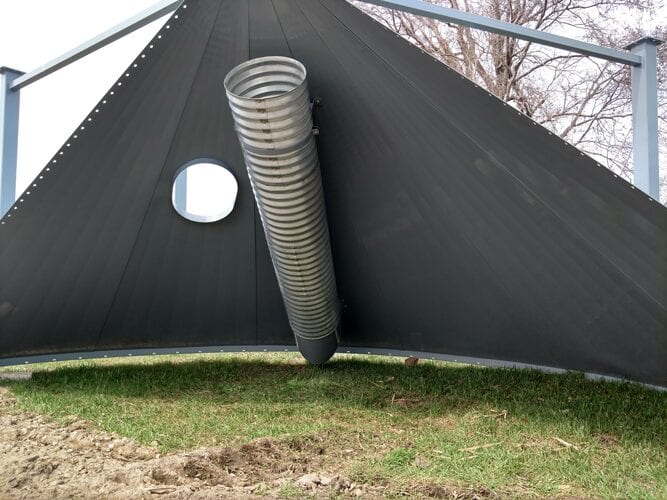 We are also a dealer for the grain guard rocket aeration system
Moving your bins and don't want to pour concrete? Want your hopper able to be moved? We build steel bases allowing you to set up hopper bins without concrete.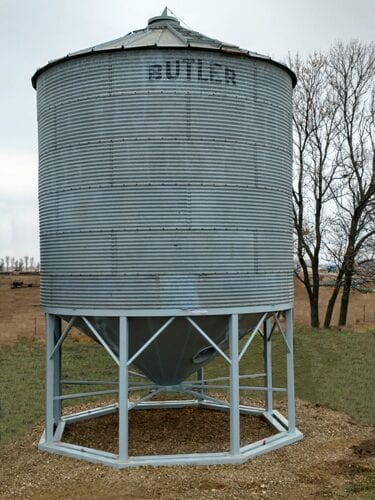 Open your bin lid without climbing the bin!  We can provide lids for any size opening operated from the ground.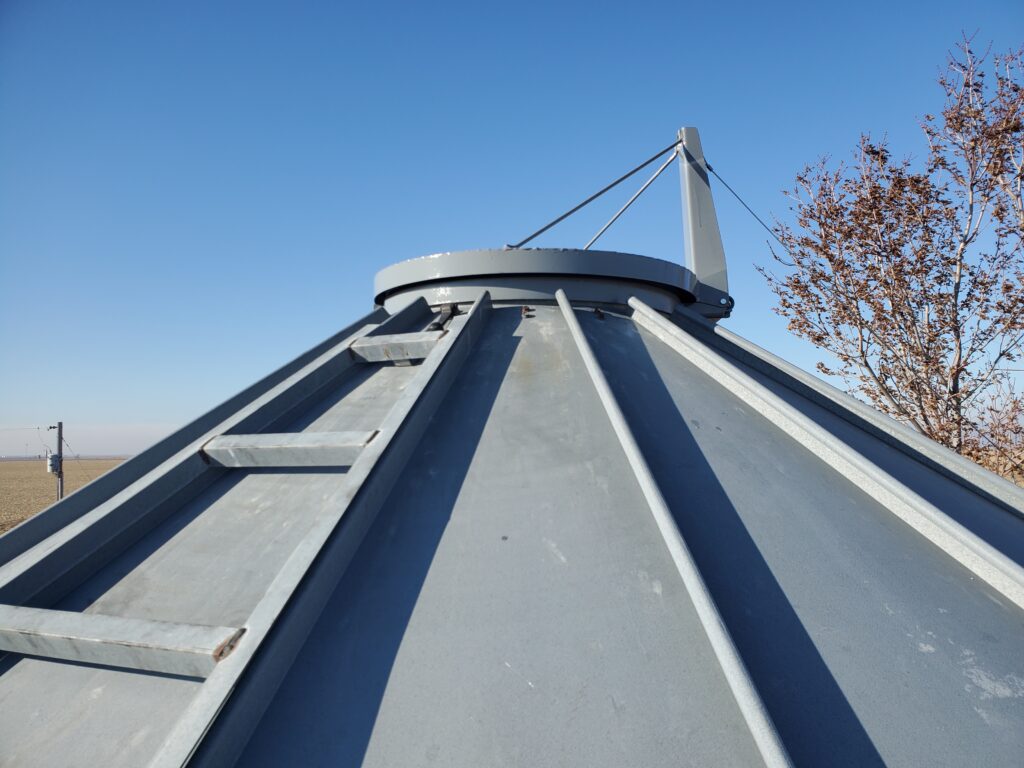 Do you have an idea of something to make your life easier? If it is out of steel, we can build it. We specialize in fabrication to build whatever you need!
Setting up a permanent auger to your dryer but want a way to load out into a truck? We have a side discharge option available. It uses a smaller version of our standard gate.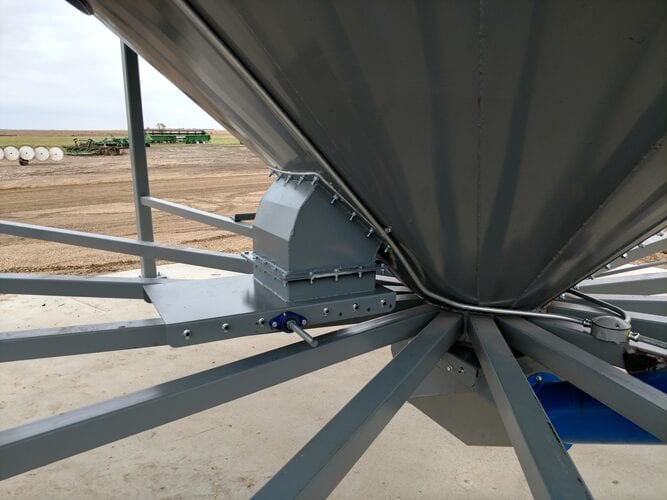 Mineral Hopper for Auger Boot
A customer needed a place to add mineral while loading feed. We custom built a small hopper on the side of his auger boot.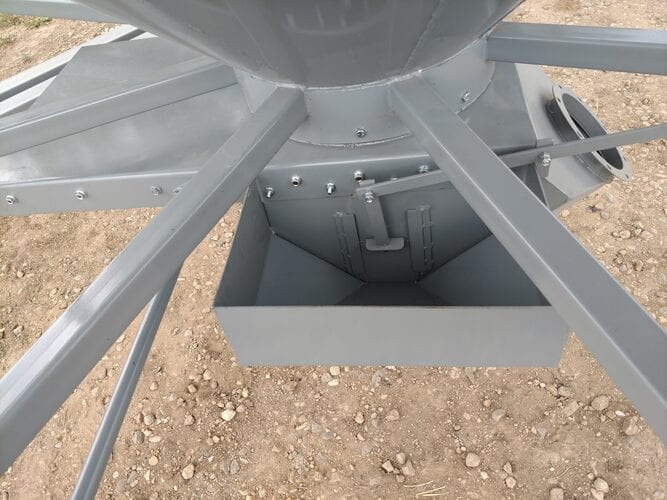 Heavy Duty, All Steel Construction
Accommodates 4″ to 10″ Augers
Bolt Directly to Rack and Pinion Slide Gate
Bearing at the Bottom For Smooth Operation
Any Angle, Typically Slightly Flatter Angle Than Hopper Slope
Adjustable Boot, Great For Setting Up a Permanent Auger Feeding Dryers
New Utility Augers